Anticipate the recovery !
Covid-19 masks
Since the beginning of the pandemic, FOLAN has made it a priority to ensure the continuity of its essential services for the telecommunications sector and thus allow everyone to keep in touch with those close to them and more broadly to communicate and be entertained during this period
FOLAN therefore decided to launch Operation Covid-19, which is to market protective masks at competitive prices and to make donations to various health organizations associated with these sales.

For more information about this operation, just one email: OperationCovid-19@Folan.net
Anticipate recovery, protect your employees and your customers !
FOLAN offers for sale three categories of masks.
DO
NOT
WAIT
ANY
LONGER,
ORDER
NOW
!
DO
NOT
WAIT
ANY
LONGER,
ORDER
NOW
!
The daily protective civilian mask :
This mask is a civilian mask for daily protection against projections during coughing, sneezing or postilions.
This mask is not a medical device, this is a replacement mask in order to work in normal situations.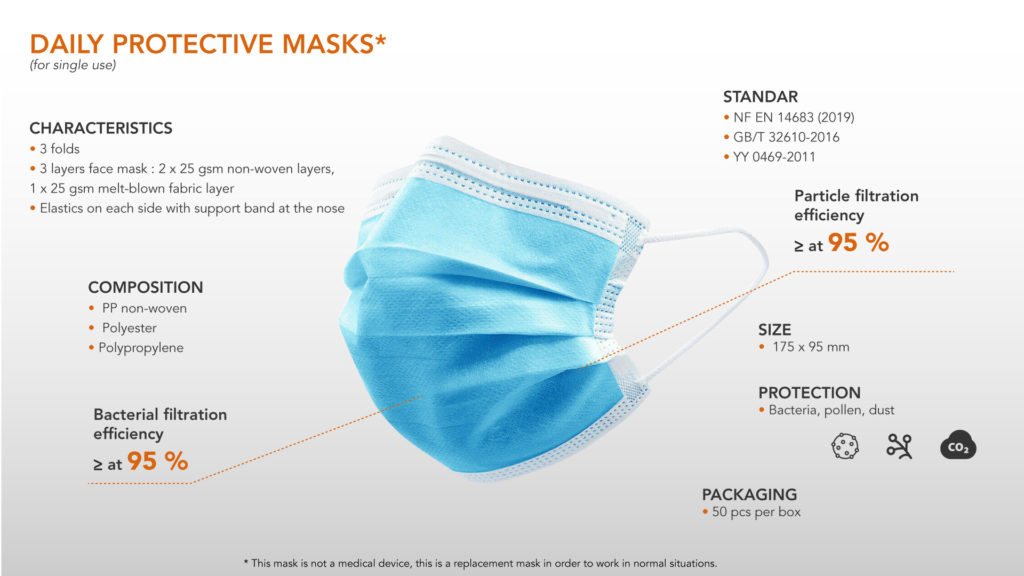 The FFP2 type protective mask :
The wearing of FFP2 type masks is recommended for healthcare personnel during the phases of interhuman and pandemic transmission and for people at major risk of exposure (proximity of less than one meter to a sick person), such as professionals of health in contact with the sick.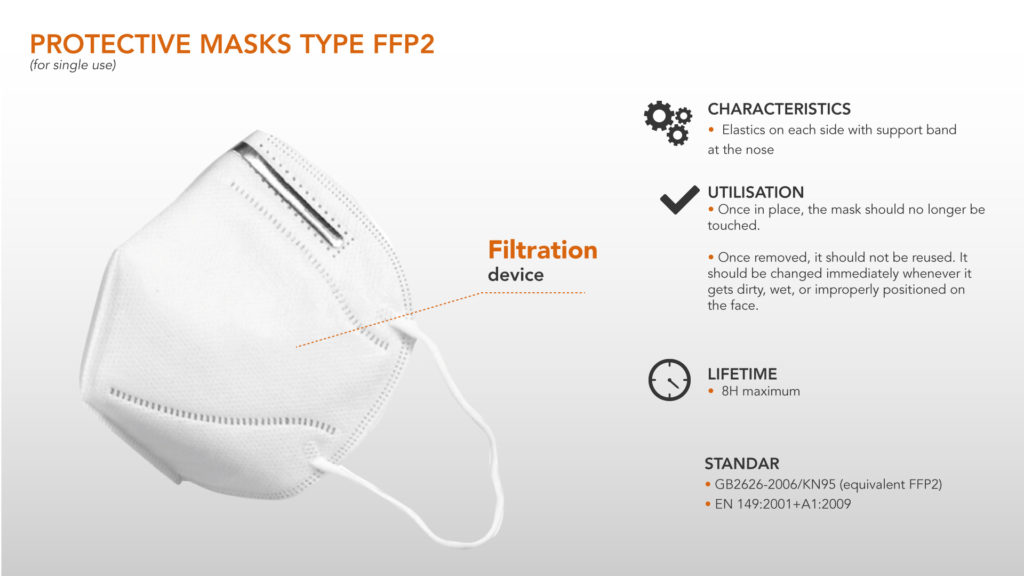 The washable 3-layer anti-spray mask :
This mask is an alternative to surgical masks. Its use is intended for populations brought to receive the public within the framework of their professional activities (police officers, gendarmes, cashier hostesses, etc …).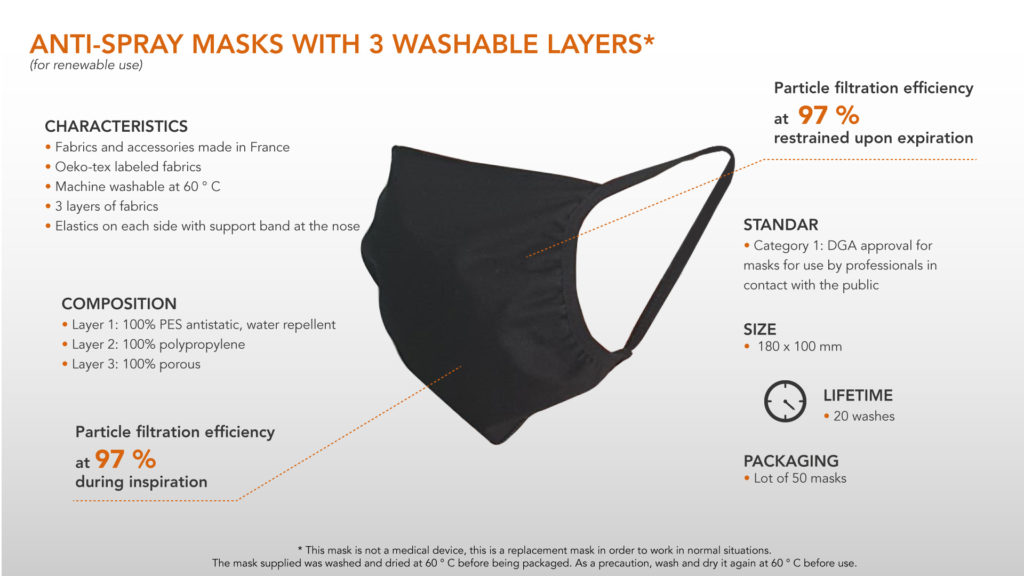 We are convinced that a sense of responsibility, mutual aid and collaboration will be the keys to passing this test.
Know that you can count on the FOLAN teams without whom this operation would not be a success.