Monaco Grand Prix is a prestigious race and one of the oldest races in Formula 1's history. In 2019, this race gathered more than 3 million viewers in France and 110 million viewers in the world. Therefore, it is essential to have a good fiber optic deployment for an event this big!
Our trusted partner Monaco Telecom reached out to our experts in FOLAN in order to deploy a fiber optic network around the racetrack. This way, the best broadcast of images and sounds would be guaranteed. Our FIDJI box and Breakout preconnectorized cable were showcased in this project.
Compact and flexible, our FIDJI boxes receive adapter plates, allowing a large adaptability for all installation configurations. Also, with its large coiling area, the fiber bending radius is respected and its speed approved.
With its particular structure, our Breakout cable allows mounting connectors directly on the strands. It's the ideal product for an installation in a cable tray. For this project, our Breakout cable are used for mobile radio, 3, 4, and 5G.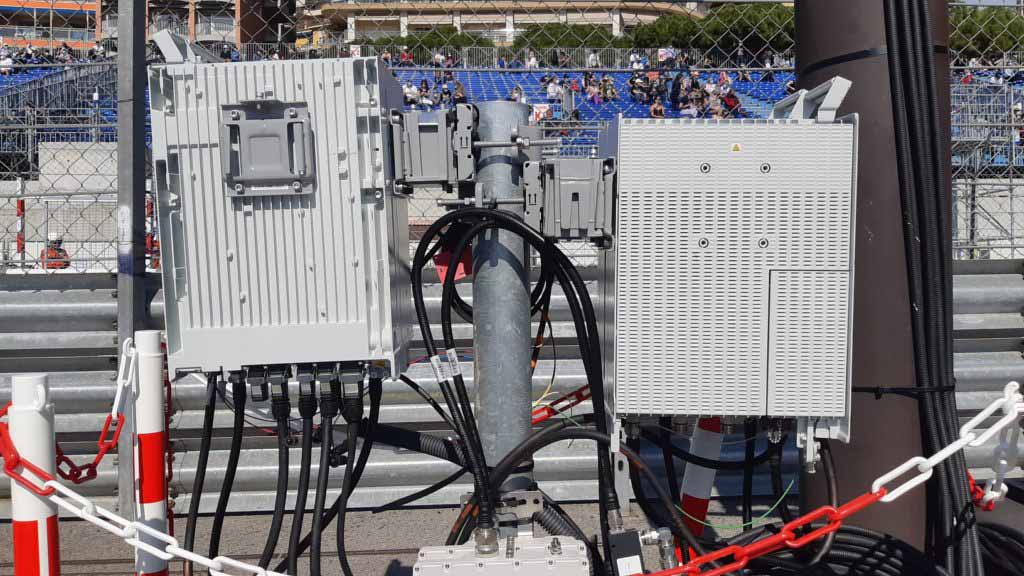 Our products are perfectly suitable to offer the best speed during the Monaco Grand Prix!